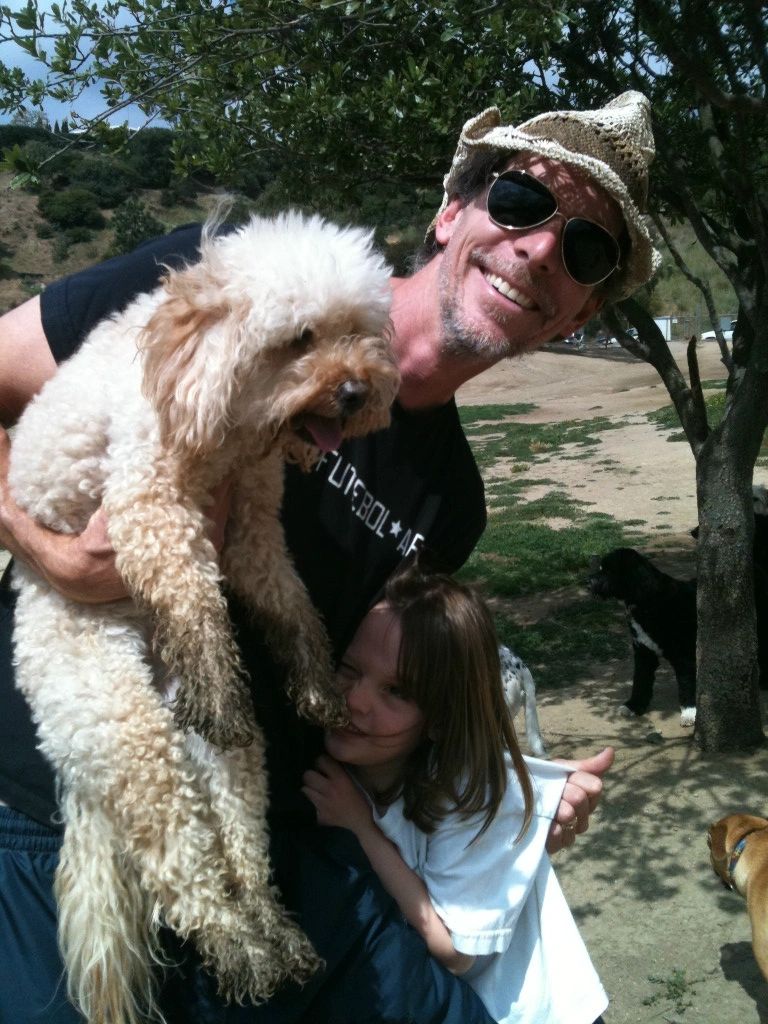 Muffin, Chris and Cassius

Chris Franciosa, his wife, Marissa, and his two sons, Cassius and Alistair are Weezie's Walkies. Chris grew up in Brentwood but left L.A. for many years to pursue his first career as a stage actor and playwright. He met Marissa while she was living in New York City where they added to their small family at the time by adopting their Chihuahua, Zeus.

In 2002, Chris, Marissa and Zeus moved to Marina del Rey where they promptly had Cassius, their first son. In 2007, Chris' best friend decided to sell his beloved business, Weezie's Walkies, which had been serving the Westside for 15 years at that time. Chris had been an assistant at Weezie's for quite a while and was thrilled to buy the business. He couldn't have been happier with his decision.

In 2009, the family moved to their beautiful house in Encino. The back yard is perfect for kids so they added Alistair, their second son, that year. It was also perfect for dogs so they decided to expand their boarding capabilities. Only a very few dogs are allowed at one time because we share our home with them. We hope all boarding dogs are good with kids because our kids loooove to play with their "woof woofs"!